Adopting a Dog
We work hard to make sure that the dogs find the best possible homes for them so we carefully match dogs to homes for which they are suitable and compatible. And we work with applicants to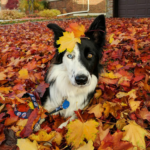 assess and match their level care and commitment with the right dog.
If we find your application aligns well with the dog you have applied for we will contact you within a couple of days to further the adoption process. Unfortunately we are unable to contact all applicants. Only applications that align with the dog's lifestyle, physical and medical needs will be contacted.
After an initial interview, applicants will be asked to provide references and agree to a home check prior to the placement of a dog. An adoption contract must be signed and dated and an adoption fee is required. Our adoption fee is currently $500.
We do reserve the right to deny an adoption applicant.
All of the dogs in our rescue are spayed/neutered, microchipped, tested for heartworm and tick-borne diseases, and current on (at minimum) the core vaccinations (defined by the OVMA) against Rabies, Parvovirus, Distemper and Adenovirus-2.  Also, a fecal sample is tested for worms.
For many reasons we only adopt dogs to residents of Ontario.
To apply to adopt a dog, please fill out our online form.  If you're having difficulty with the form please download the Microsoft Word application form, fill it out and email it back to us.
People sometimes don't go to animal shelters to adopt a dog because they may be misinformed about these animals. But the truth is, many dogs who are in need of rescuing are pets whose families had to give them up because of a loss of income or a change in location. These are faithful, loving dogs who just need a home and some love. You can read more about each dog in our rescue who is ready to go to a loving home or contact us for more information.