Dog owners who haven't had a puppy in a while might think that puppyhood is the hardest and most stressful Time. It is, no doubt, a work-intensive and nerve-wracking period. Thankfully, the cute, fuzzy puppy and snuggles help get one through the biting and pee…
People may forget the hard puppy work, but they completely block out the teenage stage that comes next, likely due to the trauma of it all.
Adolescent dogs are a lot. Intense feelings and very small amounts of impulse control, combined with a shaky newfound independence and some very big adult teeth make for many challenging moments for both the pup and their family. It is no surprise that more dogs of this age group (6mos to 3 years) get surrendered to rescue or shelters than any other.
What people need to understand about young dogs is that they, too, are having a hard time being a teen. The intense neurological changes occurring in this stage are second only to those during the first few weeks of their lives. Essentially, an adolescent dog's brain is offline a good amount of the time, and predicting when it is working and when it's not is a bit of a dice roll.
Some of the most common behaviours we see at this stage are not responding to known commands, counter surfing, resistance to handling even when previously "fine" with vet and grooming visits, reactivity, and frustration barking. In some dogs, you will see territorial aggression, reduced tolerance to other dogs and even aggression. This does not mean this dog is a bad dog, it means the dog's parent needs to manage things better, prevent incidents and up the training to get through this phase. Management, training, patience, and time are the keys to surviving dog adolescence, and it is part of the deal when getting a young dog. By two or three years, your dog will be coming into adulthood, and you should have another ten years of great companionship and love to enjoy.
If you need help managing your dog, please contact a qualified positive trainer before you get over your head. Your dog deserves it and so do you.
     Can you Lend a Paw?
          Speaking of Dogs Rescue benefits from:
People purchasing gift certificates from FundScrip. Go to FundScrip using our link.

Gifted

– is an online invitation, RSVP management, cash registry and fundraising platform that allows hosts to donate any portion of their cash gifts to a charity of their choice. Speaking of Dogs Rescue can now be chosen as the charity that will benefit from a GIFTED party.
Visit our donation web page by clicking here.
Blue Ridge Beef of Statesville, NC, is voluntarily recalling
Breeders Choice 2# dog food
Click here to learn more about this recall.

Dear Speaking of Dogs Rescue,
Miley is great. She has two strollers and goes all over the place with me.  (She brings joy wherever she goes.). It's funny how even the biggest man who walks by gets a smile on his face when he sees her. She is beautiful. Everyone thinks she is a princess.  She has the nicest personality!  She sleeps with me, and while I was worried I might roll on her, we figured it out. She has a puzzle she loves  to do too. She does it before bed and gets so excited around 7 pm because she knows what will be coming! Once a month she gets a shot for her arthritis and she is pain free for the month. She definitely runs my life! I had to relocate my work area from a standing desk to sitting on my couch so she can sit beside me while I work!
I am so grateful that I was able to adopt her.
Thank you so much!
Love Frances and Miley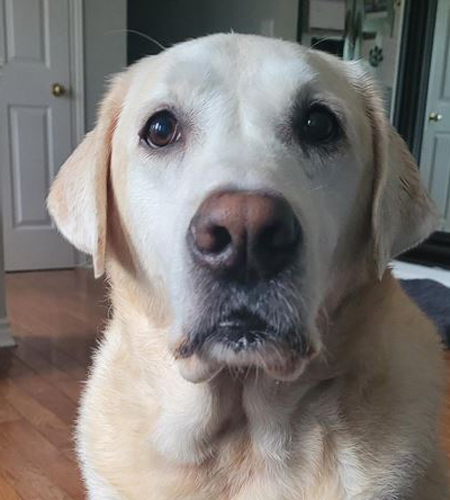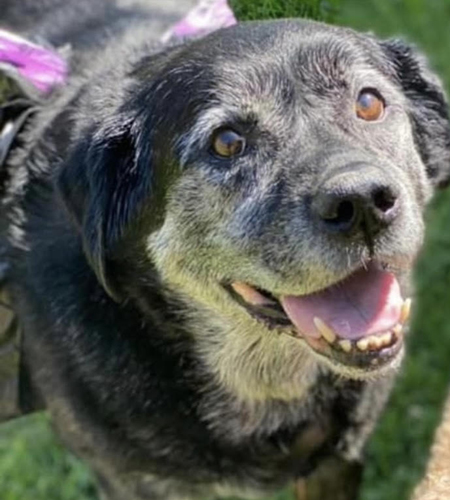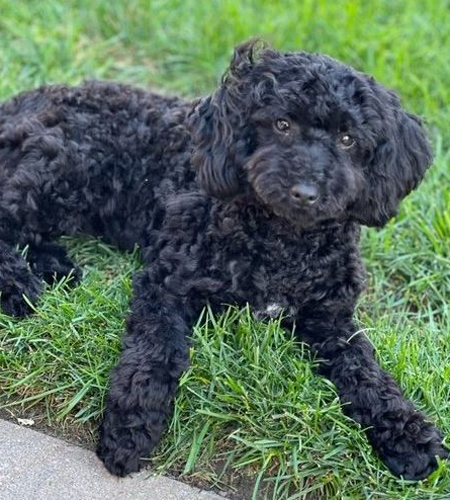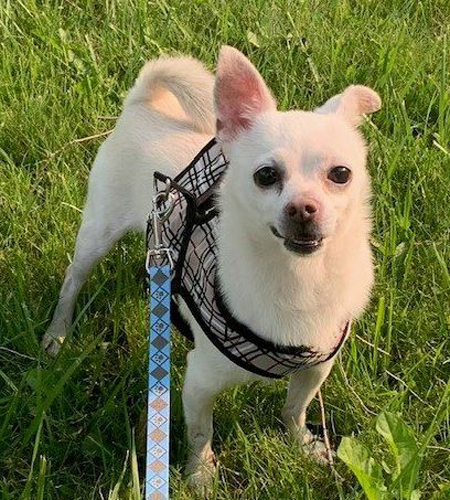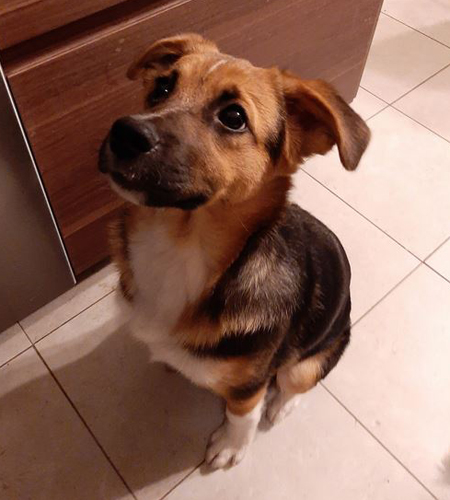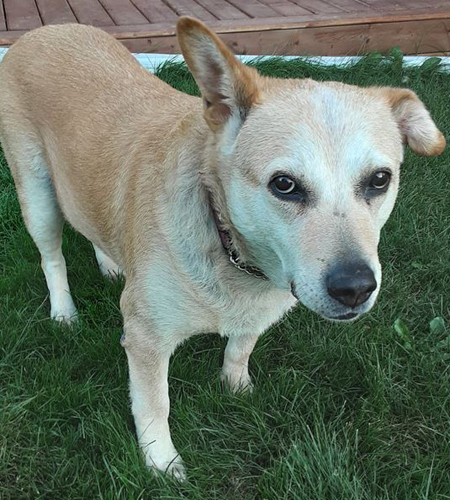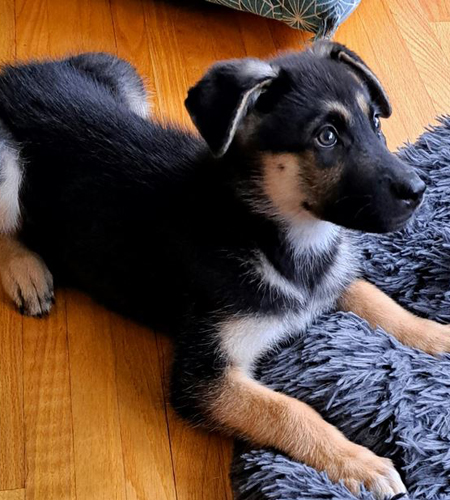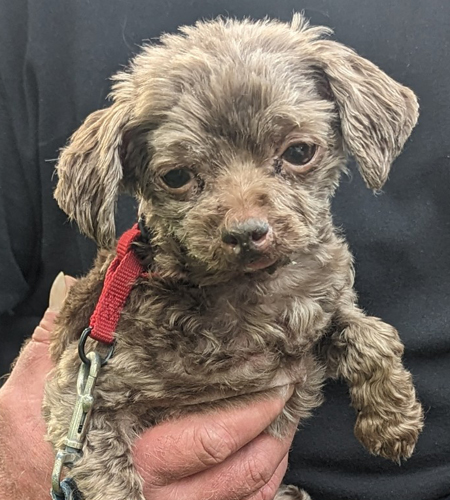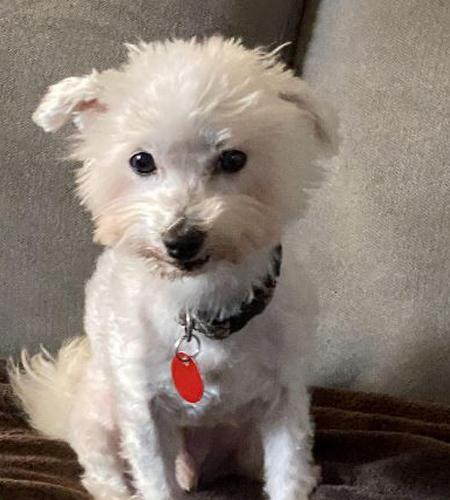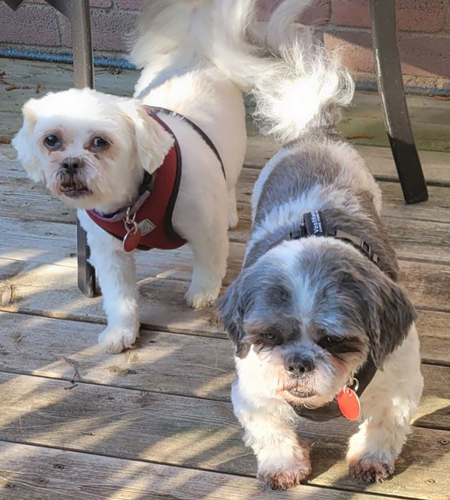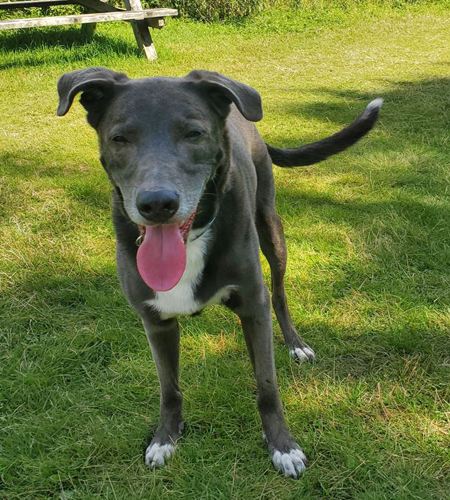 Tucker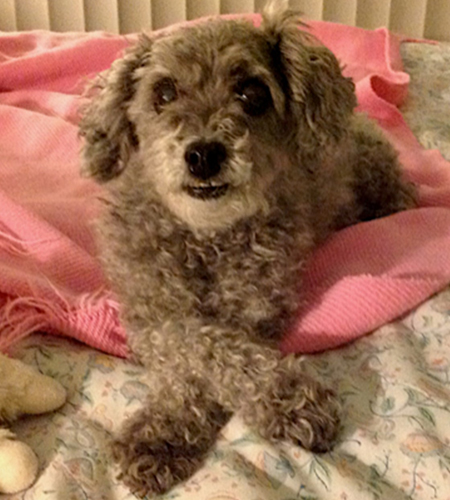 Mia
Loved by David and Maureen
About Speaking of Dogs
Speaking of Dogs Rescue Program is a Canadian registered charity established in the Greater Toronto area (with foster homes across Ontario). Launched in 2001, we are a foster-based, all breed rescue with a focus on senior dogs. We are run solely by volunteers with a mission to help homeless dogs in need by providing shelter or sanctuary, necessary medical care, adoption and education.
Newsletter Team
Contributors: Kim Gladding, Lorraine Houston & Corey McCusker
Editor & Design: Sarah Kapp
Contact Speaking of Dogs
P.O. Box 8058
RPO Hurontario
Collingwood, ON L9Y 0H1
705-444-SODR (7637)
speakingofdogs@gmail.com
www.speakingofdogs.com
Newsletters
If you no longer want to receive our newsletter, email speakingofdogs@gmail.com, with "unsubscribe" written in the subject line.